Tuesday, October 11, 2016 at 12:33PM
By: FRANCESCO LOMBARDO '17
PTS Falconer Editor-in-Chief
Most people born post 1995 had a Pokémon phase. It was inevitable, they were everywhere: TV, Gameboys, and trading cards. There was even a Pikachu (Pokémon's mascot) float added to the Macy's Thanksgiving Day Parade in 2001. Ever since its debut in 1998, it's captured the hearts of countless children and adults alike.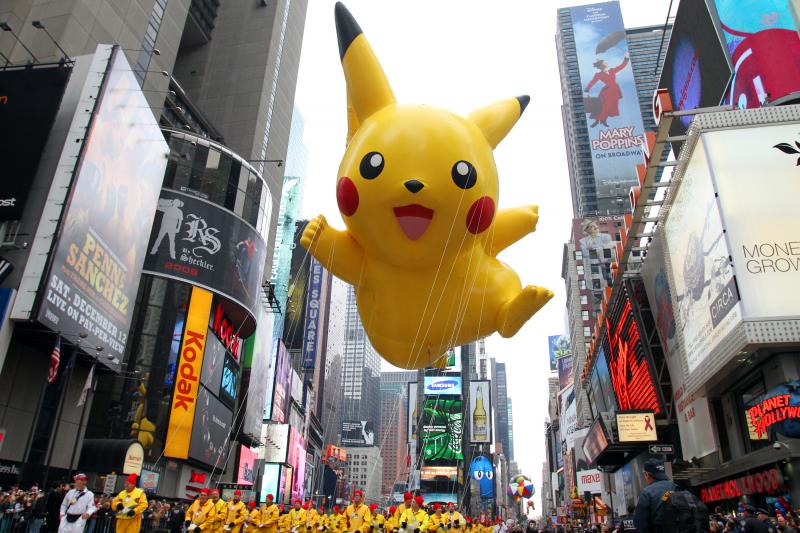 Recently Niantic, Inc. released a new Pokémon game for smart phones, Pokémon: Go. The concept is simple; it uses a GPS tracking system to show you where you are on a map of the real world. As you walk around your city, neighborhood, or local park, wild Pokémon will appear and it's your goal to catch them. After collecting some Pokémon and leveling them up you'll eventually reach level 5. Once you hit that milestone you are then introduced to the concepts of Gyms. In traditional Pokémon games a Gym is a building led by a Gym leader. Each one specifies in a certain type of Pokémon type, and it's the player's job to defeat all 8 Gyms and collect their badges. The same concept was implemented into Pokémon: Go. Scattered around the real world are Gyms that any one can capture such as Deering Estate. After a Gym is captured you can place a Pokémon of choice to defend it for you, earning you coins the longer it stays there.
Real world players are also divided into three teams, Mystic (Blue), Valor (Red), and Instinct (Yellow). This gives players a sense of teamwork as they try to capture Gyms in the name of their teams.
Virtual Game Play
Pokédex List Of All Captured Pokémons Throughtout The Game.
This phenomenon has affected people all over the world and especially here at Palmer Trinity School. Sara Apracil (6th) said that her favorite Pokémon is Jolteon, "It's my favorite Pokémon because I love the Eeveelutions." She also said her favorite feature was the ability to switch between the Augmented Reality feature and a regular background for easier Pokéball throwing. She would really like the ability to track what Pokémon are near her. Christopher Dorsy (12th) stated, "I like how the game forces you to be active." Praising the need to actually go outside to search for the Pokémon. His favorite Pokémon is Dratini and he joined Team Mystic because "blue is the most appealing color and my friends were team mystic."
Pokémon: Go was a social phenomenon that touched and connected people from all over. With over 100 million downloads we can safely say it was a success for Nintendo and Niantic Inc.